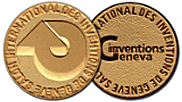 ATOM INTERNATIONAL GOLD MEDALS WINNING LAWN EDGERS, BLOWERS, TILLERS AND ENGINE DRILLS
International Inventions and Technology Exhibition Geneva, Switzerland.
NOW ADDS ANOTHER ATOM FAMILY PRODUCT – ATOM STRING TRIMMER
ATOM BATTERY POWERED PRODUCTS
58v 2.5AH and 5AH Lithium Battery power
Powerful variable speed 900w brushless motor on all Atom battery products
The one battery charger for both size batteries
5 years home owner motor warranty
If the dealer does not stock this model, then buy with our Click & Collect and collect (pre-serviced) from that dealer.
BUY CLICK & COLLECT
Australia wide Dealer network
ALL PURCHASES
Collect assembled, fueled, pre-serviced and ready to go with personalised dealer care.
FREE SHIPPING TO DEALER (in Australia)
STRING TRIMMER SKIN OR KIT
4-TINE TILLER SKIN OR KIT
6-TINE TILLER SKIN OR KIT
Environmentally responsible manufacture with our 100% RENEWABLE ELECTRICITY in our Sydney factory
NOTE: KITS are the complete machine including skin, battery and charger.