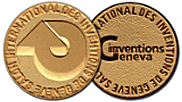 WORLD'S ONLY GOLD MEDAL WINNING LAWN EDGERS
International Inventions and Technology Exhibition Geneva, Switzerland.
CUT
CLEAN
SHARP
EDGES
10 TIMES
FASTER...
Australia & New Zealand's No.1 Selling Lawn Edgers
No carrying
Instant sideways tilting
Cut edges anywhere – straight, curves, curb and gutters, confined spaces and against walls and fences
Lightweight and very manoeuvrable
Exclusive long-life 4-blade cutting system
Environmentally better – save fuel and energy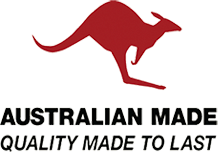 If the dealer does not stock this model, then buy with our Click & Collect and collect (pre-serviced) from that dealer.
BUY CLICK & COLLECT
Australia wide Dealer network
ALL PURCHASES
Collect assembled, fueled, pre-serviced and ready to go with personalised dealer care.
FREE SHIPPING TO DEALER (in Australia)
Domestic
RPP incl gst
FREE SHIPPING
DELUXE DOMESTIC
RPP incl gst
free shipping
DELUXE DOMESTIC
RPP incl gst
free shipping
315 DOMESTIC LITHIUM BATTERY POWER
MACHINE ONLY (no battery or charger)*

MACHINE & 2.5AH 58v battery & charger*

MACHINE & 5AH 58v battery & charger*
*Lithium Battery (and charger) for Lawn Edger can also be used with other low-cost machine Atom battery powered products such as Leaf Blower, Tillers and Line Trimmer. Atom Battery capacity is measured in Amp Hours (AH). Both the 2.5AH and 5AH batteries use the same charger.
PROFESSIONAL HEAVY DUTY LAWN EDGERS WITH ANTI-VIBRATION HANDLE SYSTEM
Super Pro Edger 586
RPP incl gst
Free shipping
NEW MODEL
Environmentally and responsibly manufactured with our 100% RENEWABLE ELECTRICITY generated in our Sydney factory.
Pro Edger 582
RPP incl gst
Free shipping
NEW MODEL
Pro Max Edger 590
RPP incl gst
Free shipping
NEW MODEL
ATOM EXCLUSIVE
CROSS BLADES
used on all Atom
Lawn Edgers
Pro Edger 562
RPP incl gst
Free shipping
NEW MODEL