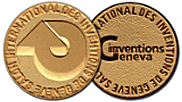 WORLD'S ONLY GOLD MEDAL WINNING ENGINE DRILLS
International Inventions and Technology Exhibition Geneva, Switzerland.
DRILLMASTER
WITH AUTOMATIC REVERSE GEAR DOES THE JOB FASTER
Up to 10 times faster gear change than other engine drills
Greatly increased productivity
Drill 11

/

4″ (32mm) & smaller

– Pro models quickly drill all hardwoods
– Intermediate & Economy models drill most hardwoods up to 3

/

4″ (19mm).
Other timbers to 11

/

4″ (32mm)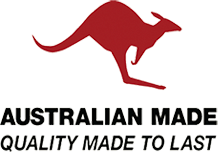 If the dealer does not stock this model, then buy with our Click & Collect and collect (pre-serviced) from that dealer.
BUY CLICK & COLLECT
Australia wide Dealer network
ALL PURCHASES
Collect assembled, fueled, pre-serviced and ready to go with personalised dealer care.
FREE SHIPPING TO DEALER (in Australia)
2-STROKE ENGINE DRILLS
PROFESSIONAL HEAVY DUTY
RPP incl gst
Free shipping
DRILLMASTER INTERMEDIATE
RPP incl gst
Free shipping
SUPER PRO 2-STROKE
SUPER PROFESSIONAL HEAVY DUTY
RPP incl gst
free shipping
IMPORTANT:
The Super Professional 985 is the closest in engine capacity and speed to the legendary Atom Chainsaw Drill Attachment
4-STROKE ENGINE DRILLS
HEAVY DUTY PROFESSIONAL
RPP incl gst
free shipping
DRILLMASTER INTERMEDIATE
RPP incl gst
free shipping
SUPER PROFESSIONAL HEAVY DUTY
RPP incl gst
free shipping
Automatic reverse capability (not found in any other brand engine drill).
Patented design incorporates many safety features. If the engine drill suddenly reacts (severe twisting) due to auger binding or jamming in timber, operator throttle control automatically moves to idle position allowing operator to maintain control of drill.
Drills holes faster than any other brand engine drill due to its unique Automatic Reverse Gear System.
All ball bearings high tensile steel reversing clutches, hardened and 5 axis numerical controlled steel cut crown gears and pinion.
Self-locking collar prevents auger loosening during use.
Designed and manufactured in Australia to drill 11/4" (32mm) to
3/8" (10mm) holes in Australian hardwood. Also drills softwood.
The Atom DRILLMASTER® pays for itself in a very short time due to its operating speed and unique automatic reverse mechanism. Drilling into timber and reversing out is very fast. Pull back into automatic reverse gear and as soon as auger lead screw "unwinds" the auger automatically changes to clockwise forward rotation to clear the shavings out of the hole and to proceed with drilling deeper.
Torque Reaction Drill unit, twisting force when drilling hole.
Torque controlled safety rotating throttle control.
Reactions to any sudden twisting force decreasing engine speed to idle.
Atom Drillmasters are environmentally manufactured with our 100% RENEWABLE ELECTRICITY in our Sydney factory.