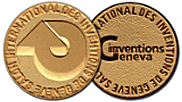 WORLD'S ONLY GOLD MEDAL WINNING GARDEN TILLERS
International Inventions and Technology Exhibition Geneva, Switzerland.
CULTIVATES
12 TIMES
FASTER
AND
EASIER
with very easy to use Atom garden tiller
Also ideal for mulching/composting without requiring compost bin
Positive 6 position height adjustable wheel for variable tilling depth
One click to slide tine cover off for cleaning of tines
Easy lifting handle to carry if required.
8 models available in standard 4 tine 230mm width (cultivates 8 times faster & easier) or extra wide 6 tine 330mm width (cultivates 12 times faster & easier)
Tills & cultivates in soil that a spade can forcibly penetrate
If the dealer does not stock this model, then buy with our Click & Collect and collect (pre-serviced) from that dealer.
BUY CLICK & COLLECT
Australia wide Dealer network
ALL PURCHASES
Collect assembled, fueled, pre-serviced and ready to go with personalised dealer care.
FREE SHIPPING TO DEALER (in Australia)
58V 900W BRUSHLESS MOTOR 6-TINE TILLER KIT OR SKIN
58V 900W BRUSHLESS MOTOR 4-TINE TILLER KIT OR SKIN
*Lithium Battery (and charger) for Tillers can also be used with other low-cost machine Atom battery powered products such as Blower, Lawn Edger and Line Trimmer. A machine is a skin sold without battery or charger. Atom battery capacity is measured in Amp Hours (AH). Both the 2.5AH and 5AH batteries use the same charger.
Atom machines are environmentally manufactured with our 100% RENEWABLE ELECTRICITY in our Sydney factory.